MOST STUDENTS EDUCATED ON CHILD SEXUAL ABUSE PREVENTION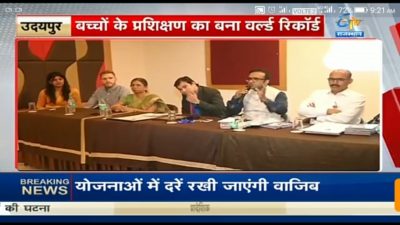 Teaching is the most responsible work of our society. Education is not the filling of a pail, but the lighting of a fire. Congratulation for this Media Coverage.

Manoj Rajpurohit (born on November 23, 1983) of Mr. Bhartiya Education, Udaipur, Rajasthan, educated 2,387 Students on Child Sexual Abuse Prevention, at The Stanvard Sr. Sec School, University Road, Udaipur, Rajasthan, along with at seven other different locations, to curb the social evils, on April 13, 2018.