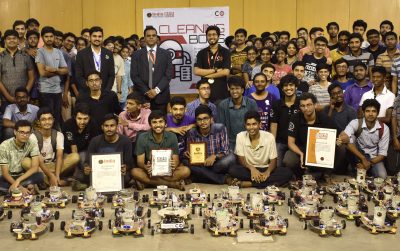 Artificial Intelligence / Robots are expected to be the futures of most of the work fields. Cleaning and wiping of surfaces, places may be no exception to this. At least AI / Robots, may complete with their works of cleaning, wiping, sweeping roads, footpaths before human day to day movements start in the morning, which otherwise cause problems for school, office goers and public in general as far as their inhalation of dust is concerned and facing irritation because of the practice of sweeping, cleaning, dusting late.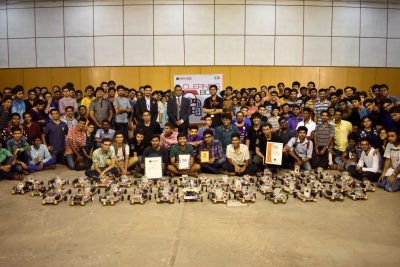 Remarkable feat achieved by Centre for Innovation, IIT Madras !!
Centre for Innovation, IIT Madras from Chennai. Tamil Nadu organized an event wherein a team of students fabricated 45 manually controlled floor cleaning robots. These robots cleaned a part of the Students Activities Centre (SAC), IIT Madras, on October 29, 2017.