MOST PEOPLE TAKING THE ETHICAL VOTING PLEDGE HOLDING MUD LAMPS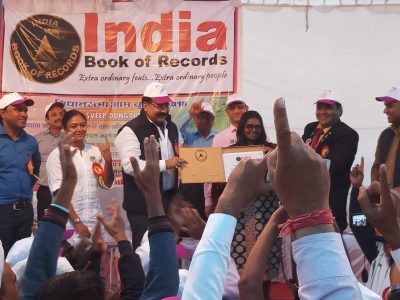 In democracy, election is one of the greatest festivals and casting vote is one of the biggest constitutional and holy rights for all the citizens, through which, we get the supreme power to select the most suitable representative or government. So, as a sensible citizen, it is our moral duty also.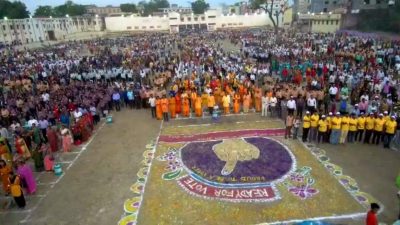 The record for the most number of people taking the ethical voting pledge holding mud lamps is 12,477 and was achieved by SVEEP – Systematic Voters Education and Electoral Participation, Dungarpur at Mahipal ground, Sagwada, Dungarpur, Rajasthan on November 27, 2018.