MOST OUTSTANDING CONTRIBUTION TO CHILD PSYCHOLOGY AND EDUCATION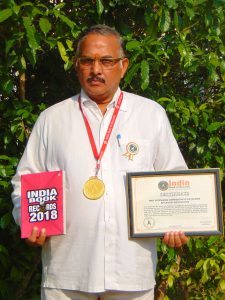 There are two types of people: one, who works for show; and the other, who works for humanity. Most of us are desirous by nature, only few people think for others. No doubt, social service is the best service. Especially in case of children, it is just like a spiritual service.
The record for the most outstanding contribution to child psychology and education was achieved by Dr. (Ph.D.) Ram Prakash Sharma (born on January 02, 1963) from Ghaziabad, Uttar Pradesh who is a member of 6 Academic boards, editor, writer, participated in many seminars and won many awards in this field. He has worked for more than 30 yrs as a teacher, employee of HRD ministry and NCERT, India, as on July 16, 2018.