MOST OFFER LETTERS FOR ADMISSION IN DIFFERENT FOREIGN UNIVERSITIES FOR HIGHER EDUCATION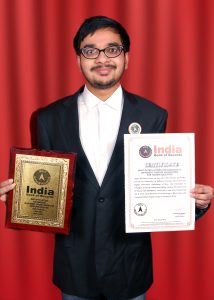 Practice makes us perfect. Many students come to study in an educational institute, but only few students, who know their responsibility and work hard, can achieve better positions, of course, they are the pride of the institution, wherever they go make their own recognition.
Joyjit Chatterjee (born on June 06, 1996) of Delhi, got 9 Offer Letters for Admission in Different Foreign Universities for Higher Education (University of Hull, UK; University of Erlangen, Germany; University College London, UK; University of Texas, USA; ESIGELEC, France etc.) right after Completing his B. Tech, ECE (Bachelor of Technology in Electronics and Communications Engineering), as on April 5, 2018.