MOST NUMBER OF REPLIES RECEIVED FROM A SINGLE ORGANIZATION FOR A SINGLE RTI APPLICATION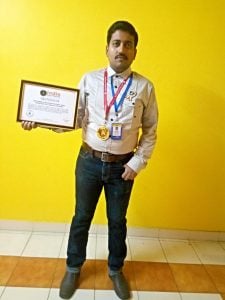 Most of us have neithertime nor interest, but there are some sincere persons in our society who understandand really fulfill their responsibility for the country. Due to their caring andinformative nature, we can know the creativity of government departments and theoverall condition of our country.
Therecord for receiving the highest number of replies from a single organizationfor a single RTI application is of 388, and was achieved by Subhadeep Santra(born on November 24, 1987) from Howrah, West Bengal, wherein he received allthe replies between February to June 2018 from Department of Postal Service ofIndia for a single RTI application.