MOST NUMBER OF CARTOONS BASED ON STRUCTURAL BACKGROUND WITH ELEPHANT AS THEME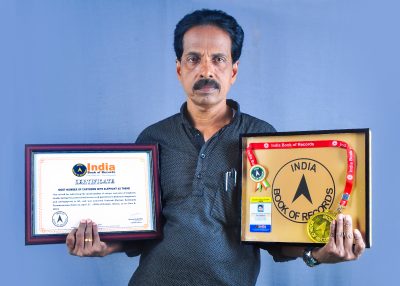 Despite having much interest in cartoon creation, it is a tedious and difficult work. A dream project before completion increases our tension but after completion increases courage and position.  Creating and publishing a successful cartoon character with most numbers is really a matter of pride.
Prakash (Pachan Kottiyam) Parameswaran (born on April 21, 1959) of Kollam, Kerala, an expert cartoonist, collected 60 unique Cartoons of Elephant, based on Different Structural Backgrounds and Imaginations, he made during his Professional life and published in different magazines and newspapers, as on June 8, 2018.