MOST MEDALS IN KARATE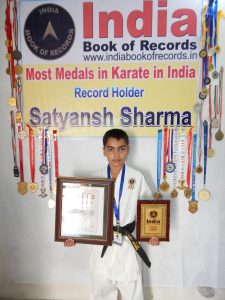 Hard work in adventurous field gives a unique result. The Black  Belt  denotes a high competence in the martial art. There are very few persons who get this prestigious belt. In this category to win most medals is really a matter of pride, talent and courage unanimously.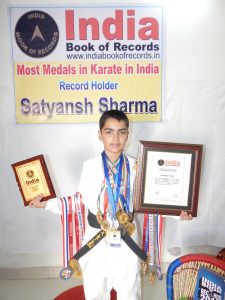 Satyansh Sharma (born on September 23, 2006) of Gwalior, Madhya Pradesh, won 25 medals including 12 gold medals in International, National, State and Divisional Level Karate Championships, as on July 26, 2017.