MOST LETTERS WRITTEN TO A WEEKLY MAGAZINE IN AN YEAR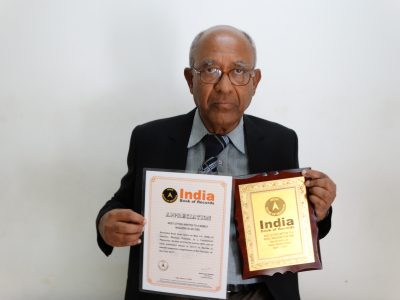 First to know the interest of a reader and then to write according to it is a difficult work. Its beauty depends on your mental ability with  presence of mind and your experience. To be a good writer like him, stamina and dedication play a key role.   
Narendra Nath Laha (born on May 14, 1946) of Gwalior, Madhya Pradesh, is a Consultant Physician. He  has written 43 letters  (80% out of  total published issues in 2017) in  Nayika (a weekly magazine, supplement of Nai  Duniya)  in the Year 2017.