MOST JUGGLING IN ONE MINUTE BY USING ONLY KNEE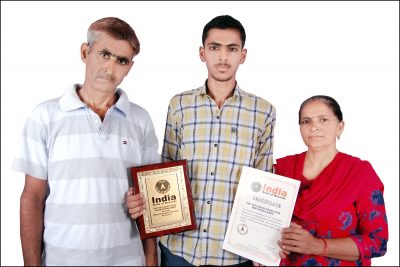 Juggling makes our mind fascinated like a dream, sometimes happy and sometimes sad, but little bit different from real life. The game of happiness and sorrow creates the same scene in real life, but its experience is stable and memorable for a long time.
Aman Singh (born on November 26, 1999) of  Muzaffar  Nagar, UP, can do 123 times Juggling by Using Only Knee in One Minute.