MOST INVENTORS RECALLED AND RECITED IN 1 MINUTE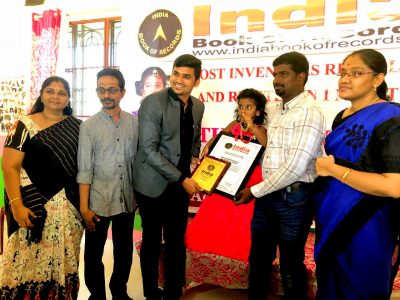 Due to your sharp memory power in this younger age, it seems you are an uncut diamond whose magnificence lights present and future both. Keep it up always.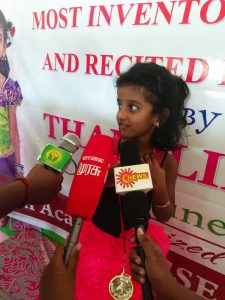 Thamilini (born on March 2, 2014) of Ramanathapuram, Tamil Nadu, recalled and recited 54 Inventors Name in a Minute, on being asked, at Ramanathapuram, Tamil Nadu, as on June 3, 2018.