MOST COMPLAINTS REGISTERED BY A COUPLE ON IGRS PORTAL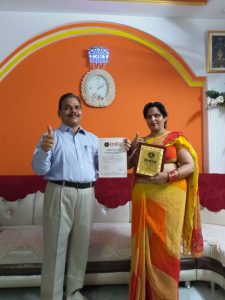 To maintain our social responsibility, we must get knowledge as an active citizen about state and national activities done by our authority holders. It is our moral and constitutional right also to contribute our share for the nation growth.
Praveen Kumar (born on August 10, 1963) and his wife Vimlesh, from Agra, Uttar Pradesh, have together registered more than 303 complaints on Integrated Grievance Redressal System (IGRS) Portal of Uttar Pradesh Chief Minister in the period from September 15, 2017 to April 4, 2018, depicts their concern  and contribution towards the society at large.