MODEL MAKER OF DEFENCE WEAPONS AND VEHICLES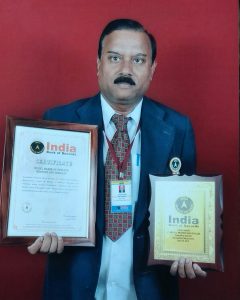 Model making is a silent but attractive art which helps to make plan for future. It promotes our dream project interestingly among the people to look at and think about. Its influence is increasing day to day.
Gangadhar Dahiwal (born on May 10, 1972) of Aurangabad, Maharashtra, made 28 Models of Defence Weapons and Vehicles using mostly Thermocol, carboard  and wooden sheets, from September 1999  till date which he exhibited in many Exhibitions. He is also a Good Stage Decorator.