MEMBER OF MOST OF THE EDITORIAL BOARDS OF HEALTH SCIENCE JOURNALS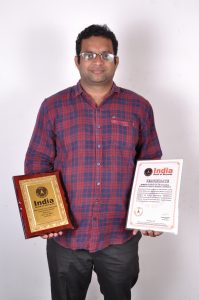 An editor plays a very important role in the formation of a paper or a book through his multifaceted editing skill. He expresses author's ideas beautifully. A good editor is like a high voltage bulb which spreads more light to show everything clearly.
Shahanawaz S.D. (born on August 03, 1982) of Nellore, Andhra Pradesh, affiliated as an Editorial Board Memberin almost 32 National and International Health Science Journals of Various Disciplines like Medical, Physiotherapy, Rehabilitation, Ayurveda, Nursing, etc. and also enrolled as an Editorial Board Member in Various Countries'(USA, Korea, Zambia, Sweden, etc.) Journals till date, as on April 28, 2018.