MAXIMUM NUMBER OF RESEARCH BOOKS PUBLISHED BY A SEPTUAGENARIAN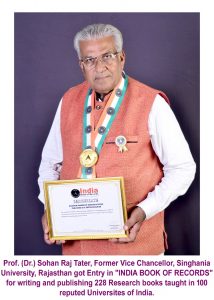 Your ability is your recognition. Your achievement speaks itself about your capability. Your hard work and effort are unimaginable. You well deserve this success.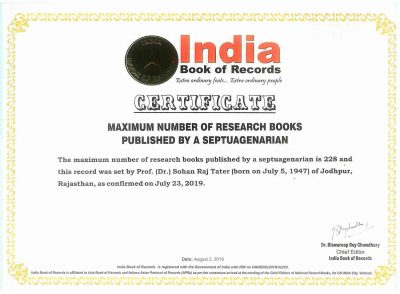 The maximum number of research books published by a septuagenarian is 228 and this record was set by Prof. (Dr.) Sohan Raj Tater (born on July 5, 1947) of Jodhpur, Rajasthan, as confirmed on July 23, 2019.