MAXIMUM HERITAGE PAINTINGS USING POSTAL STAMPS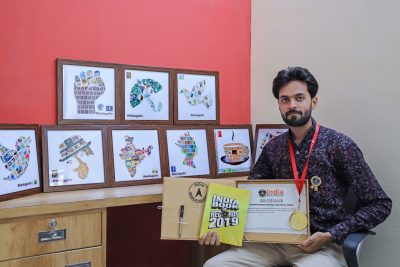 Formation of a good painting is an extra ability, which depends upon the sense of humour. Apart from that, endurance and stamina are also essential. Your hard work and effort are unimaginable. Your achievement itself tells the story of your capability.
The maximum number of heritage paintings made using postal stamps is 24 and this record was set by Rahul Jain (born on October 02, 1989) of Heritage Art & Jewels, Jaipur, Rajasthan, as confirmed on June 20, 2019.