MAXIMUM DIAMOND PUSH UPS IN ONE MINUTE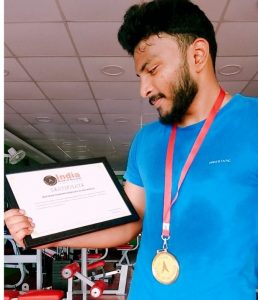 No body, in this world, is perfect, but our regular practice and hard work make the way of life easy. Yoga and push up make us healthy and fresh. If we continue our practice on regular basis and follow a proper schedule, we get a charismatic result like him.
The maximum number of diamond pushups performed in one minute is 120 and this record was set by Daniel Thomas (born on May 4, 2000) of Kanchipuram, Tamil Nadu, as confirmed on June 20, 2019.