MADE THE LARGEST GREETING CARD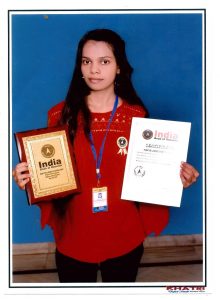 Big and good portrait is the point of attraction for everyone. The artist is receptacle of emotions. Passion and feelings whisper through your portrait. This highest quality of work is the consequence of your dedication and regular practice.
Priyanka Vishwakarma (born on July 15, 2001) of Mathura, Uttar Pradesh, made and showed The Largest Greeting Card (7.5 x 4 feet) at Growing Soul Kidz Gurukul, Birla Mandir, Krishna Puram, Mathura on April 29, 2018.