LONGEST SOLO COOKING MARATHON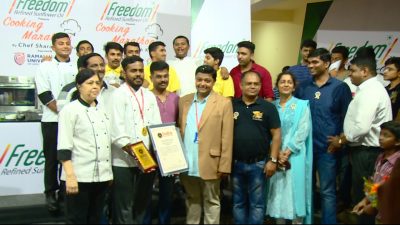 Cooking is a serious art and good business done steadily with sweet care. It is an act of love. There is no big spectacle on earth more interesting than the act of cooking dinner for someone whom you love heartily.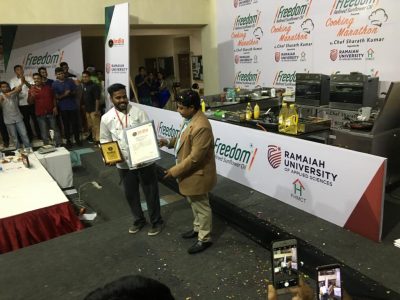 Sharath Kumar M (born on April 15, 1993) of Mandya, Karnataka, accomplished the Longest Solo Cooking Marathon, wherein 197 dishes were cooked for 60 hours(non-stop), at M. S. Ramaiah College Campus, Bengaluru, Karnataka, from 27th April to 29th April 2018.