LONGEST RUNNING BROADCAST DX NET ON HAM RADIO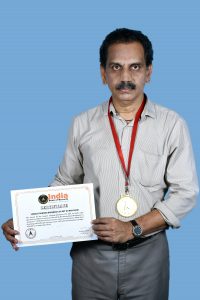 Quality is an internal skill of a man, which is measured by his performance. Our brain is the first thinker and broadcasting station which spreads our voices everywhere like a flying postman (pigeon). To make a radio program interesting, it is essential to present lovely words in lovely ways, which are possible only by a good anchor.
The record for the longest running broadcast DX NET on HAM radio operator is of 28 years and was achieved by Muthuvana Sanil Deep (born on January 17, 1959) from Calicut, Kerala, wherein he has been a Short Wave Listening and HAM radio operator since 1990 with the individual call sign – VU3 SIO as on September, 2018.