LONGEST ORGAN DONATION SOLO BIKE EXPEDITION ON YEZDI IN 24-HR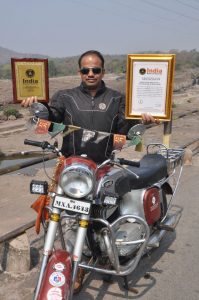 An awareness refers to alerting the general public that a certain issue exists. An attractive performance which gives a thoughtful message  to  the people, makes the awareness  program memorable like it.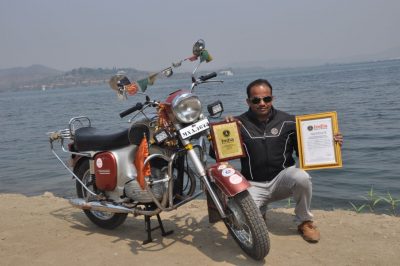 Rahul Mokashi (born on September 24, 1978) of Pune, Maharashtra, accomplished the Longest (1200 km) Organ Donation, Solo Bike Expedition in 24 hr on vintage Yezdi 1978 model, for spreading organ donation message, while starting at 19:00 hrs on January 6, 2018 from Warje and completing at Dindigul, Tamil Nadu, on January 7, 2018 at 19:00 hrs.