LONGEST NATIONAL FLAG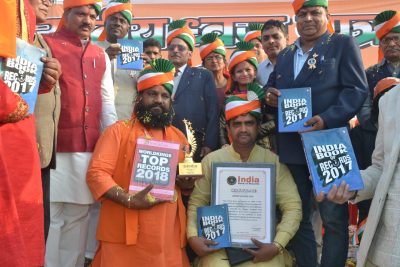 Words cannot express our  feelings and love. Your deeds and patriotism will always be remembered. When we blend this unique work to others, it gives the feelings of ecstasy and exultation for every citizen.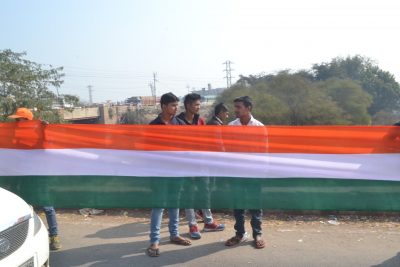 Vijay Anand (born on January 15, 1980) of Shri Vidhyadham Shri Siddh Shani Mandir Seva Nyas unfurled the 10,200m National Flag commemorating our great martyrs in presence of their descendants, on the occasion of 155th birthday of Swami Vivekananda, at Mundesi village, Bharatpur road, Mathura, on January 12, 2018.