LONGEST JOURNEY ON A TWO WHEELER BY MOTHER AND DAUGHTER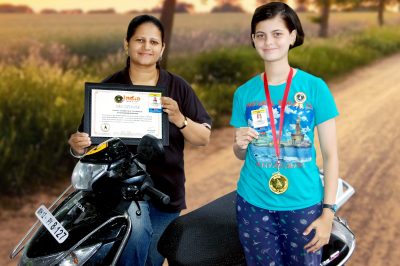 Long journey is not an easy job but some persons have natural interest in adventure and taking risk is their hobby. Their passion and strong determination make them an unbreakable rock and free from any danger.  Perhaps, they think and believe that it is the part of their lives.
The record for the longest journey on an automatic scooter is 3975.83 kms from Kanyakumari to Kashmir in 8 days, and was achieved by Manali Bhide along with her daughter Manwa Bhide from Pune, Maharashtra, as the pillion rider, from May 31 to June 07, 2018.