LONGEST INTERSTATE SKATING MARATHON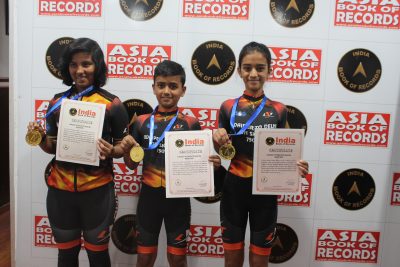 Hard work and passion always give a unique result. In an adventurous field, only a courageous person can perform well and make any expedition memorable. No doubt, such type of persons are  real heroes and rare example of our society.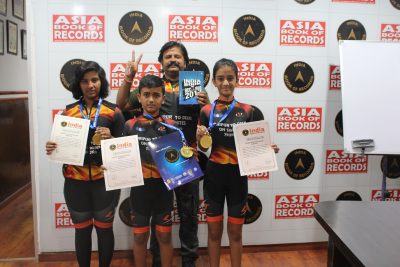 Jagat Pratp Singh Gahlot (born on February 16, 2007) along with Krishna Kanwar Gahlot (born on June 8, 2004) and  Jiya Kanwar Badgujar (born on May 20,2003), all three members of Udaipur, Rajasthan, accomplished the Longest (750 km) Interstate-skating Marathon, under the guidance of Manjeet Singh of Shree Ram Skating Club, Udaipur, while starting  from Suker Bhuwana, Udaipur at 6:40 a.m. on April 26, 2018 and commencing at Rangpuri, New Delhi on April 3,  2018 at 8:45 p.m.