LONGEST FORWARD LIMBO SKATING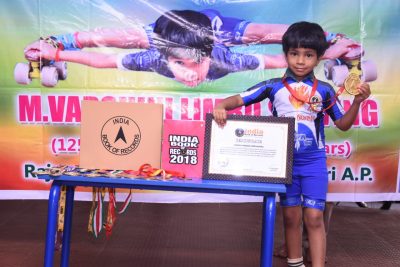 Every action gives a proper reaction. Whatever we do, we get a good or bad result accordingly. But our extraordinary result depends upon our talent and good practice both, simultaneously. Our practice makes us perfect for any action and our talent gives it a beautiful shape, then we get a grand success, as you performed.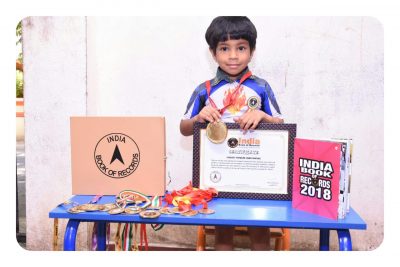 The record for attempting the longest forward limbo skating was achieved by Mane Varshini (born on December 16, 2013) from West Godavari, Andhra Pradesh, wherein she attempted to cover the distance of 140 meters under 59 bars and 118 cones in 56 seconds only at the age of 4 years and 6 months, on July  01, 2018.