LONGEST DISTANCE COVERED BY MOTORCYCLE IN 24 HOURS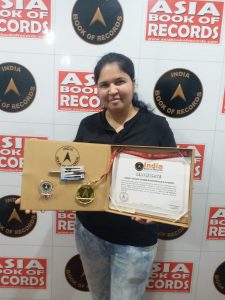 Dedication and determination convert the dream into reality, nature too helps you in this stage and you achieve your goal easily. Because some successes come due to destination but most successes come due to strong determination. No doubt, your expedition is a rare example of this category.
The record for the longest distance covered by motorcycle is 1695 km in 24 hours and was achieved by Shalini Devi (born on June 25, 1985) from Orai, district Jalaun, Uttar Pradesh. She started her journey from Chennai on June 24, 2018, at 05:45 am and returned back to Chennai, via Madurai-Kanyakumari-Bengaluru-Vellore, on her 33rd birthday, June 25, 2018, at 05:27 am.