LONGEST COOKING MARATHON BY A FEMALE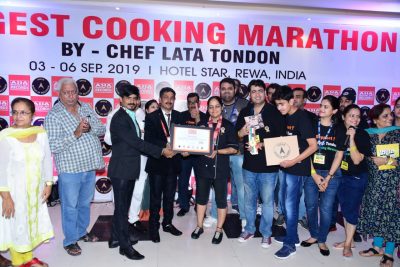 Cooking something with interest gives a unique taste. Most of the people like good dishes and for that they are ready to pay a big amount. On international level, there are very few professionals, who have this unique skill. Of course, this event gives a silent message – how to make & what to make? How to eat & what to eat?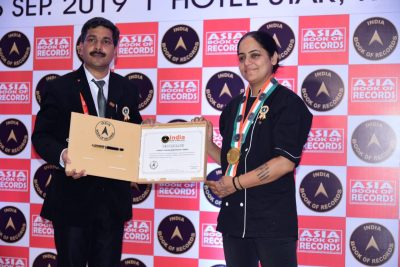 The record for the longest cooking marathon by a female is 87 Hours & 46 Minutes and was set by Chef Lata Tondon (born on April 15, 1980) of Rewa, Madhya Pradesh, starting at 9 am, on September 3, 2019, and ending at 12:46 am (Midnight), on September 7, 2019, at Hotel Star, Rewa, Madhya Pradesh.