LONGEST BADMINTON RALLY BY A CHILD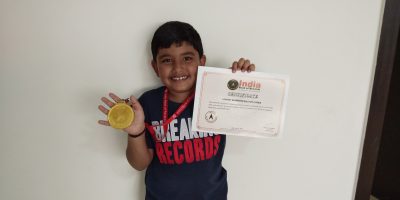 Good care of parents makes a child destiny and all rounder. The child's improving performance itself is the great evidence of this trend. Love and care what got from your parents' will keep you blessed throughout the career.
The record of longest badminton rally by a child is striking 61 shots in a 121 shots rally, is achieved by Avyukth Shreyas (born on February 27, 2012) of Bangalore, Karnataka, on May 28, 2018.