LET US GUIDE YOU TO REACH THE MEDIA AND GET ATTRACTIVE COVERAGE!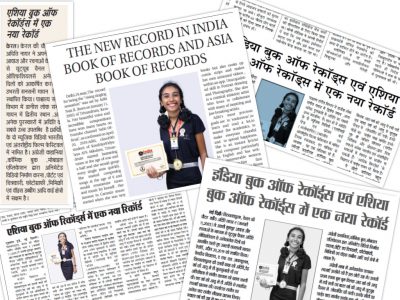 Media support from  India Book of Records
Achievers Name: Aditi  Mair             Feat: Rising Singing Sensation
Media coverage: Amrit India; Gurgaon Today; Indian Horizon; Namsakar Duniya; Virat Vaibhav; Qaumi Patrika; The Sikh Times
Let us guide you to reach the media and get attractive coverage!
You are one of the most distinguished achievers among millions of people. Your achievement is unique and must be celebrated!
WHY SETTLE FOR LESS WHEN YOU CAN HAVE MORE?