LARGEST REPLICA OF INSTITUTION FROM WASTE MATERIALS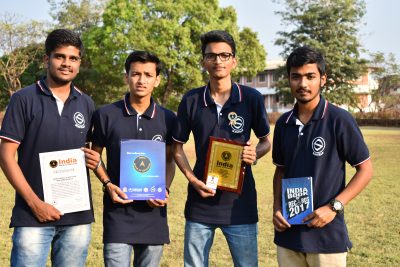 Art and skill both have congenial relationship. Art is what you do creatively using your skills. Skill  combines the ability to execute an artwork, and art would be the result from that certain skill, Shreyas Dongare is a live example of  art and skill together.
Shreyas Dongare (born on January 20, 1999) of Ratnagiri, Maharashtra made the Largest (47 inch (47″) in length, 26 inch (26″) in breadth and 14 inch(14″) in height) replica of his engineering institution along with his team, with the help of waste materials as 1016 pop sticks, coconut shell, saw dust, waste glue, bottle caps and much more in five days, and got felicitated for the Best in – Best out of waste category, as on December 27, 2017.