LARGEST RANGOLI ON THE THEME OF ORGAN DONATION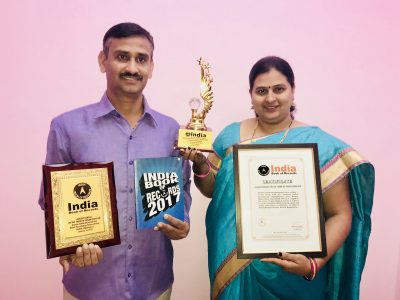 There are so many ways to convey a message among people magnificently, rangoli is one of them. It is an art form, originating in the Indian subcontinent, in which patterns are created on the floor in living rooms or courtyards using materials such as colored rice, dry flour, colored sand or flower petals. A rich history of Rangolidepicts many things about this art.
Asawari Satish Dharmadhikari (born on May 1, 1978) along with her husband Satish Purushottam Dharmadhikari from Nashik, Maharashtra, has created 2500 sq.ft. rangoli on the theme 'Human Organ Donation' in 6 hours to create awareness about donating organs and saving others lives, on December 15, 2017 at Prasad Mangal Karyalay, Nashik, Maharashtra.