LARGEST OPEN-AIR PAINTING EXHIBITION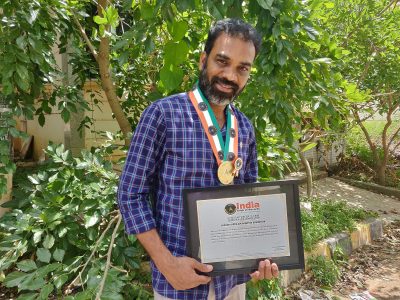 A good painting expresses a hidden story. When such paintings are presented in an exhibition, they tell many silent stories and create records like it. Such a type of exhibition can be organized only a person who understands this genre.
The record for organizing the largest open-air painting exhibition at Vega City Mall was set by Kishore Joseph (born on May 18, 1971), wherein around 10,000 paintings, in free-hand and oil canvas, were displayed. The paintings were drawn by amateurs and professionals, including men, women and children, of ages between 5 years to 90 years, on February 23 & 24, 2019 from 1000hrs to 1800hrs.