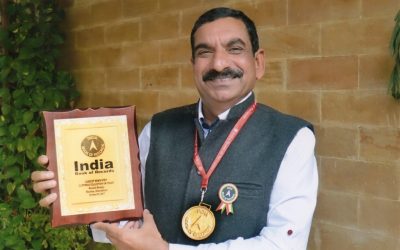 Clean drinking water, hygiene, and sanitation play an important part in maintaining health. Open defecation means no sanitation. It fouls the environment, and spreads diseases. Access to safe drinking water and good sanitation are vital for family well-being. It results in control of enteric diseases, and boosts child health. A healthy child has better learning and retaining ability.
Congratulations Ramesha Bhateja for a good initiative !!
Ramesh Bhateja (born on March 2, 1959) of Roorkee, Uttarakhand has the Largest (1044) newspaper clipping collection (1996-2017) on toilet till 2017. His contributions towards hygiene, sanitational awareness and Open Defecation Free Environment has been instrumental in Swachh Bharat Mission.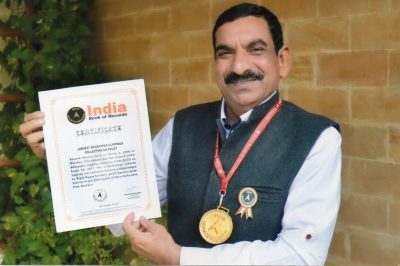 Sanitation makes a positive contribution in family literacy. According to a UNICEF study, for every 10 per cent increase in female literacy, a country's economy can grow by 0.3 per cent. Thus, sanitation contributes to social and economic development of the society. Improved sanitation also helps the environment.