LARGEST MOSAIC OF PT. JAWAHARLAL NEHRU USING CRAFT & SCRAP MATERIAL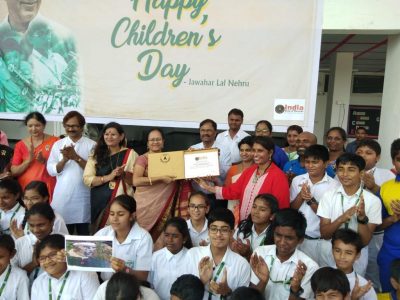 The nick name of Jawaharlal Nehru is Chacha Nehru. He loved children much, children, too, love him much. So, his birthday is known as children's day. That is why, children always do something unique on this occasion. This event is one of them.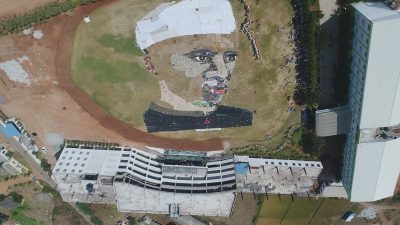 The record for making the largest mosaic of Pandit Jawaharlal Nehru using craft and scrap material is 60 ft X 50 ft and was achieved by Delhi Public School Nadergul, Rangareddy, Hyderabad on November 14, 2018. Total 475 students from 9 different schools made the mosaic in 8 minute 37 seconds.