LARGEST FLASH MOB DANCE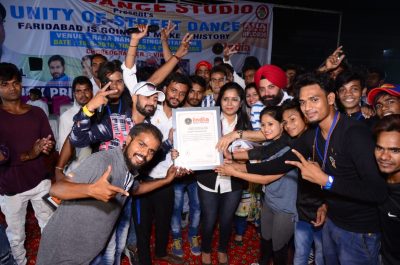 Dance is a superfluous art who makes the viewers intoxicated and forces the experts to move with rhythm. It matures the audience either to see soberly or to dance insanely. By nature, it shows its effect like wine and beer.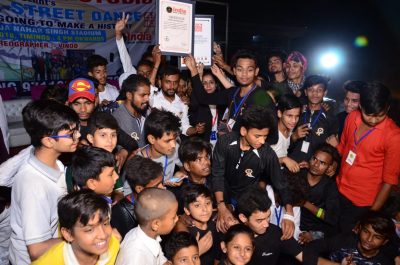 Unity Dance Studio of Fruit Garden, NIT Faridabad, Haryana, accomplished the Largest Flash Mob Dance, wherein 1,625 dancers performed for 12 minutes at Raja Nahar Singh Stadium, Faridabad, on May 19, 2018.