LARGEST DONATION OF SANITARY NAPKINS TO PROMOTE MENSTRUAL HYGIENE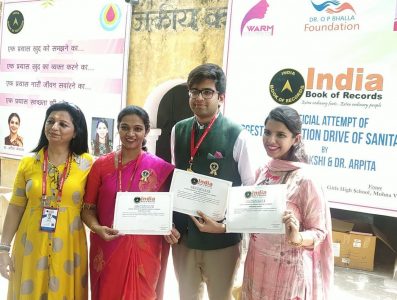 There are so many poor persons who are unable to fulfill their basic needs. When they get something free of cost, they feel heartily joy. Thus, they can fulfill their needs somehow. Of course, the real use of wealth is in donation or charity because it gives internal satisfaction to donor and heartily joy to needy people.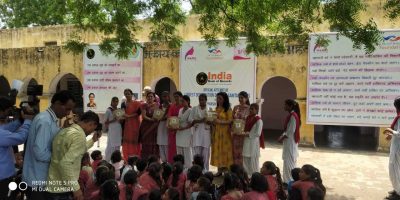 The record for the largest donation of sanitary napkins to 473 adolescent girls to promote menstrual hygiene is 14,100 and was set by Dr. Priyakshi and Dr. Arpita Jaiswal Singham at Mohana Village, Faridabad, Haryana, on July 19, 2019.