LARGEST COLLECTION OF PHOTOGRAPHS WITH CELEBRITIES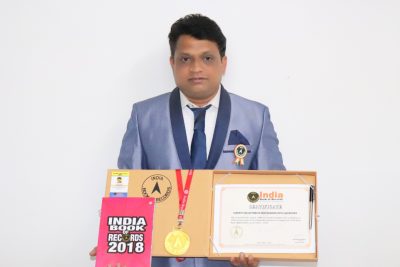 To make somebody own instantly, especially to the great personalities, is not less than a magic. In this suspicious and competitive age, nobody wants to shake hands with an unknown person easily. Popularity tells the story of your nature and ability.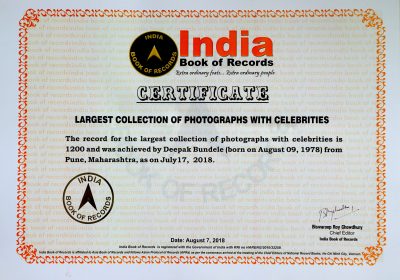 The record for the largest collection of photographs with celebrities is 1200 and was achieved by Deepak Bundele (born on August 09, 1978) from Pune, Maharashtra, as on July 17, 2018.