KNOWLEDGE BANK AT A TENDER AGE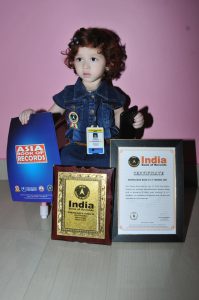 Your accomplishment is magical. Generally, when child spends most of his times in playing you have achieved a miraculous power. Perhaps it is a special gift of God Almighty for you.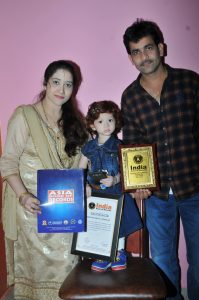 Aliza Zaheen Khan (born on July 12, 2016) from Andhra Pradesh can recognize and differentiate between things such as presidents of India, prime ministers, A to  Z alphabets, 1 to 10 numbers, 36 animals, birds, 18 fruits and vegetables at a very tender age.