FIRST WOMAN PERCUSSIONIST – SINGING AND PLAYING TABLA SIMULTANEOUSLY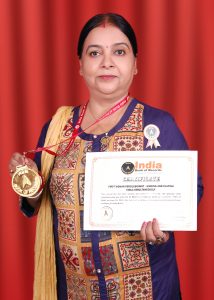 Skill is always admirable but some are unique. When we use this skill first time as a profession, it becomes famous and a matter of discussion among the people. From the point of view of ratings, it becomes historical and a great source of income.
The record for the first woman percussionist – singing and playing tabla simultaneously was achieved by Sharmila Chatterjee (born on August 01, 1967) of Delhi, on June 18, 2018. She demonstrated her performances over the period of time on various platforms including All India Radio.