FIRST TO GIVE 400th DIKSHA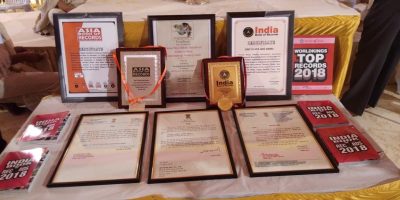 The real Guru is not like the man who teaches us only books, but the one whose presence gives us optimum satisfaction and shows the right way of truth. He is the creator of our dreams and helps knowing & getting earthly and spiritual goal.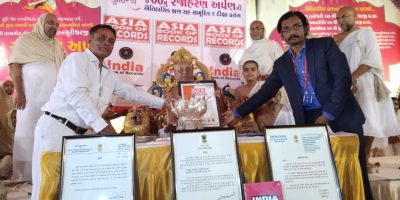 Param Pujya Diksha Daneshvari Aacharya Gunratnasuriji Maharaj Saheb (born on December 31, 1932) of Padarli, Rajasthan, became the First Guru to give his 400th Diksha in Jain community to Nidhiben at Suri Prem Bhuvanbhanu Jitendra Vatika, Ram Pavan Bhumi, Pal, Adajan, Surat, Gujarat, in an event organised by Shree Jingun Aradhak Trust, Shri Prakash Bangani and Pawan Bangani of Chennai, on April 25, 2018.