FIRST INDIAN TO WIN THE GRAND CHAMPIONSHIP, PHILIPPINES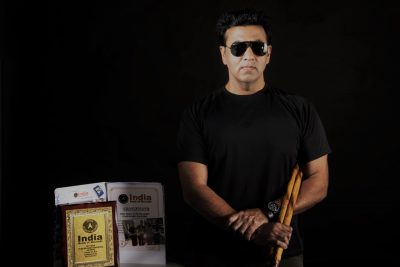 Very few persons know the secret behind this grand success. To be a champion, we think you might have paid a huge cost, embraced the pain and faced a big challenge. Your hard work and regular practice have thrived your  mission victory.
Prashant V.K. Nair (born on  November 20, 1970) of Ernakulam, Kerala, became the First Indian to win the Gold Medal in the Grand Championship (Filipino Martial Arts – FMA) Tournament  held at FMA hall of FAME, Makkati, Philippines on April 23-24,2017. It was his first international tournament where more than 40 contestants of 17 different countries participated.