FIRST HINDI POETRY BOOK ON MEDICAL SUBJECTS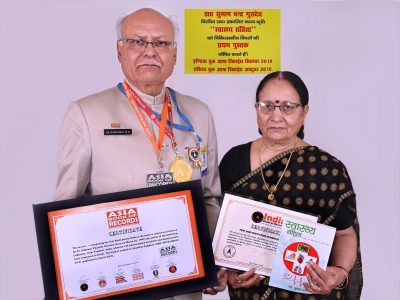 A book is the mirror of author's thought and ability. When it is composed in unique way with new style, its attraction and demand is naturally increased with time. The most important thing is that its literature and subject matter should be standard and according to the demand of readers.
The record for the first book of poems on medical subjects in Hindi was achieved by Dr. Subhash Chandra Gurudeo (born on March 01, 1947) in Hamirpur, Uttar Pradesh, wherein his book, Swasthya Sanghita, was published in March 2018. It contains 125 poems on diseases and other medical subjects.