FIRST FEATURE FILM MADE BY A SINGLE PERSON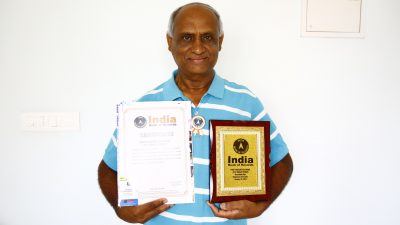 In this scenario, touching the heart of people through a film is a difficult  task.  A filmmaker's most important tool is humanity with a thoughtful message which purify the soul of viewers.
Narasimha Raju (born on March 4, 1955) from Bengaluru, Karnataka has made a Kannada film titled "The Fire" on his own, Starting from Conception of the Project till Acting in the Movie, i.e. from lower Chronology to Upper ones all done Single Handed, as on January 29, 2018.