FIRST CIVILIAN TO SET UP A MILITARY ARTICLES MUSEUM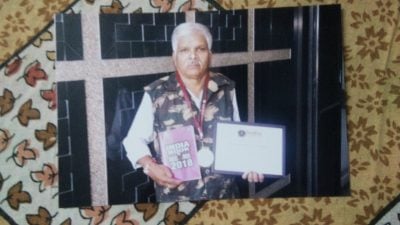 There is a great difference between personal and public work. In personal work, we don't care money, but in case of public work we try to get physical and financial help from others, it is general tendency. On the other side, there are some social and patriotic persons who show their unique efforts for others and create history.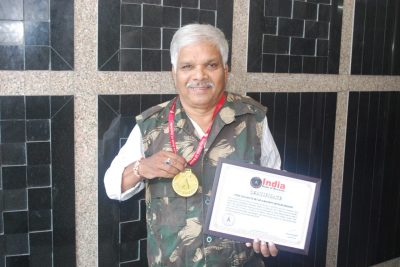 The record for the first civilian to set up a military articles museum was achieved by Sudhakar Khambe (born on October 02, 1952) from Yerawada, Pune. He established a military articles museum in Pune, Maharashtra, where rare articles of brave soldiers of Mahar Regiment of Indian Army like uniforms, photographs, cap badges, shoulder titles, news, etc. have been kept for last 18 years, as on June 20, 2018.