FIRST BANGLA FOLK SONG COMPOSED USING NATURAL SOUNDS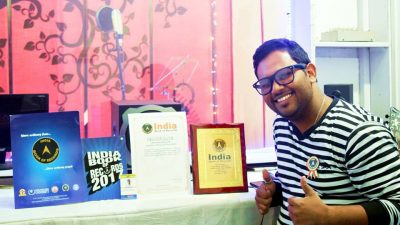 Folk song is  very popular with the blend of regional and sub-continent touch of different languages in India. It is originating among the people of a country or area, passed by oral tradition from one singer or generation to the next.  Bengali Folk Song is also very popular like others.
Anirban Das (born on September 9, 1992) of Tinsukia, Assam, composed first Bengali folk song using natural sounds rather than any musical instrument as on November 17, 2017.