Fastest Traverse of the Singalila Mountain Ridge on foot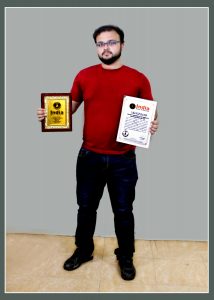 Change is the rule of nature and it depends on your action and ability. You yourself is the creator of your life. It must be such which creates a dignified and memorable history. You must give everything to make your life as beautiful as the dreams that dance in your imagination.
Sumit Palit (born on November 15, 1988) of Kolkata, West Bengal, made the fastest recorded traverse of the entire Singalila Mountain Ridge in the shortest time period (54 hours and 57 minutes, including rest periods). He started the 63 kilometers long traverse from Chitrey in Darjeeling District at 5:30  AM on April 28, 2018 and completed the same at Gorkhey near Sikkim border at 12:27 PM on April 30, 2018, covering altitudes ranging from 7,546 ft to 11,929 ft.