FASTEST TO SHOOT MOST ARROWS IN LEAST TIME IN DIFFERENT FACES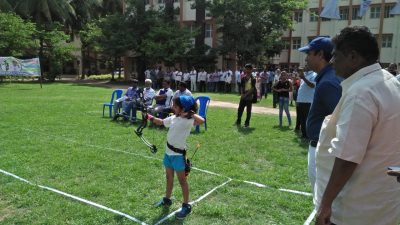 Good shooting is a great quality. For that, physical dexterity and good eye sights are essential apart from your regular practice. Sharp attention and quick judgment play a major role in this game. It fascinates not only the fan but the general public also.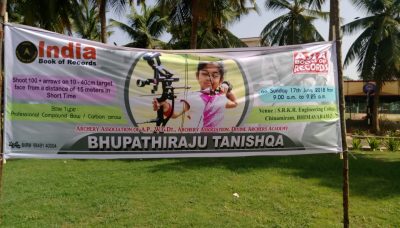 Bhupathiraj Tanishqa (born on August 06, 2011) of West Godavari, Andhra Pradesh, became the Fastest and accurate compound Archer to shot 100 arrows in 16min 50sec, on multiple target faces from 15mtrs at S.R.K.R. Engineering College, Chinnamiram, Bhimavaram, Andhra Pradesh on June 17, 2018.