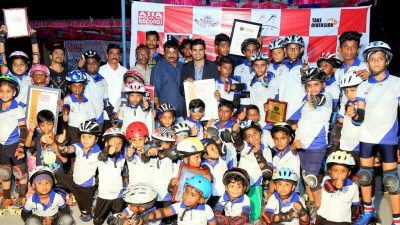 It is right that no gain without pain. Of course, hard work is the key of big success. The human spirit is indomitable. As far as skating is concern, it is a game of dedication, passion and strong will power.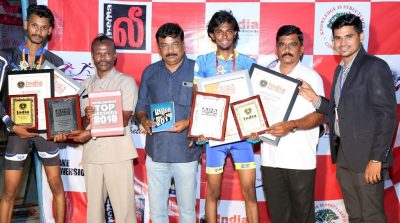 Royal Skating Academy and Black Tiger Skating Academy, Chennai, Tamil Nadu, conducted the Fastest Marathon Relay Skating, organised by Tamil Nadu Speed Skating Association, wherein 40 Skaters together covered the 40kms distance
in 35 minutes
in a group relay lap pattern, at Maharishi Vidya Mandir School (Mahindra World City), Avigna Celeste, Chengalpet, Tamil Nadu, being, on April 14, 2018.