FASTEST LIMBO SKATING UNDER TEN BARS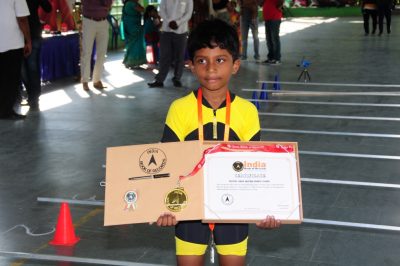 Limbo skating is a hard and trick based game. For a child, it is easy to learn but more dangerous also. When a person performs this game, it looks very charming and enthralls the viewers too much. For a professional player, it is really adventurous.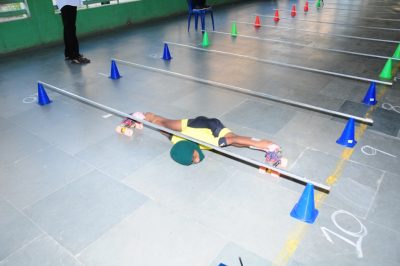 The record for the performing fastest limbo skating under ten bars is 1 second 87 mili second, and was achieved by R Naveen Kumar (born on November 22, 2011) from Chennai, at Corporation Skating Rink, Chennai, Tamil Nadu on September 9, 2018. Ten bars were placed at a height of 9.5 inches above the ground level.