FASTEST CYCLING EXPEDITION FOR SPREADING AWARENESS ABOUT IMPORTANCE OF NATIONAL RIVER CONNECTION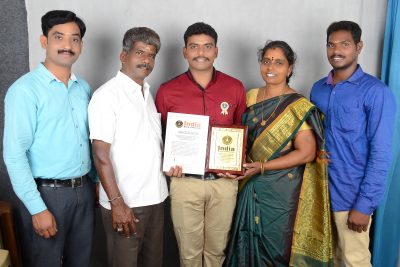 Riding bicycle is good for our body. It is a cheap and best vehicle. When it becomes the part of an expedition for any noble and social causes, it influences the common man and increases love and fraternity among the people.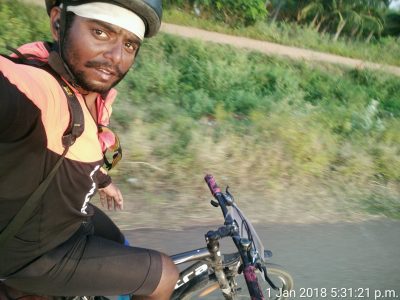 Naresh Kumar Rajendran (born on June 3, 1992) from Vellore, Tamil Nadu is the person to take part in the fastest cycling expedition from Kashmir to Kanyakumari, starting on December 18, 2017 at 10:30AM from Nehru Park Police Station, Srinagar and concluding it on January 2, 2018 at 10:30AM at Gandhi Mandupam Kanyakumari, travelling a distance of 3,715kms in the process, spreading awareness about national river connection all throughout its course with the help of 1000 notices written in English, Tamil and Hindi distributed in the 15 days of the travel.